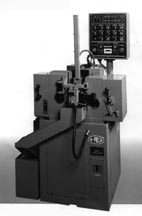 Pinion Gear Information
All Sonic pinion gears are made to the same high standard and from the same materials.We cut all our pinions individually on a dedicated gear machine for maximum tooth precision. All types of slot cars will get the same consistent high performance from all Sonic pinions.
When we manufacture Sonic pinions, we do it after hardening for long gear life. Sonic pinions are compatible with all standard 48 pitch spur gears. Why pay more for less?
10 / card $4.00  ea.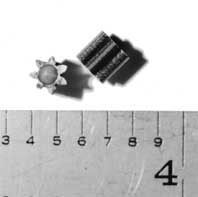 #3048- 07 Pinion 7-tooth 48 pitch
#3048- 08 Pinion 8-tooth 48 pitch
#3048- 09 Pinion 9-tooth 48 pitch
#3048-10 Pinion 10-tooth 48 pitch
#3048-11 Pinion 11-tooth 48 pitch